Foreclosures & REOs
Biloxi Real Estate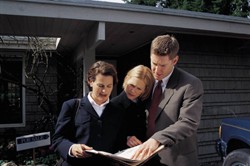 In today's real estate market,
buyers
have many options: traditional home sales, REOs, foreclosures,
short sales
, etc. The supply on the market, historically low interest rates and declining prices all make this an excellent time to purchase
your Biloxi dream home
. So, what are the benefits of looking at a foreclosure, REO or short sale and what are the areas to watch out for? That's where an
experienced real estate professional
can help you.
Foreclosures
As you may be aware, a foreclosure happens when a homeowner has defaulted on their mortgage loan. The mortgage company then puts the home up for auction. When a home is placed up for auction, the minimum bid required is what is owed on the loan, any accrued interest, outstanding HOA fees, if applicable, and any legal fees and/or costs associated with the foreclosure proceedings. If you enter a successful bid, you receive the property "as is". That includes any liens, structural issues and, sometimes, tenants on the property. Typically, bidders are not allowed to inspect a property before it is offered up at the foreclosure auction.
If no winning bid occurs at auction, the home then reverts back to the bank. At that time, it becomes an REO (Real Estate Owned) property.
REOs
An REO means that the bank owns the property. The mortgage loan ceases to exist. Once the property has become an REO, the bank will negotiate with the IRS to remove any tax liens that may be on the property, handle HOA dues, evict any tenants currently residing on the property and may even do some of the repairs needed. If you purchase an REO property, you will be allowed to inspect the property before you put in an offer as well as receive title insurance.
However, just because a property is an REO doesn't mean it is necessarily a bargain. That's why you need a real estate professional working for you. Your RealtorŪ should perform a
Comparative Market Analysis
(CMA) to see what other homes of similar size and amenities are worth. You should also take into consideration the cost and time it will take to complete any necessary renovations when determining the value of the property. Another key factor to consider is that banks may price an REO property below market value to encourage multiple offers. You don't want to get caught up in a bidding war. That's where your experienced real estate professional comes in handy. They will be able to determine what the fair market value of a property is and should be willing to put that value in writing when you make an offer.
Please
contact me
whether you're interested in buying OR selling a foreclosure, REO or short sale in the
Biloxi real estate
market. I'll be happy to work with you.